MedKit
Ownership: All
Benefits: Can heal up to 4 people at difforent times.
Heal:
Heals 10 Health every turn untill healed.
Cost: 50
Transphasic Torpeto
Ownership: Federation
Attack: 1,000 Hull (compleatly ignors shields)
(Can only have 4 abored any ship)
Cost: 4,000 (Per Torpeto)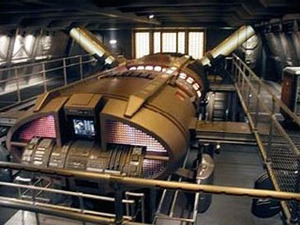 Warp Core Overhual
Ownership: None
This Gives your warpcore an overhual that increases its speed by 0.2
(This can only be used once)
Cost: 6,000
Warp Core Ejection Unit
Ownership: Federation, Romulans, Cardassians, Maquis
This allows you to eject a warp core, but, you will need to buy a new warp core if you do this, and you wont be able to go to warp.
(this does not work on fighters/shuttles or small ships)
Cost: 10,000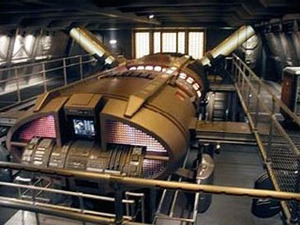 Warp Core
Ownership: All
Benefits: This is a warp core, if you loose your warp core, you must buy a new one, this warp core will give you the current speed your ship had, before it ejected its last core, now, there is a limit of 2 cores on a ship, every ship comes with 1, but you can buy a spare, so that in the event you eject your core, you still have one. But this will become a hard point on your ship.
Cost: 15,000
EV Suit
Ownership: All
Benefits: Allows a person to stay alive for 20 Turns (in combat) and 10 Hours (in rp)
Hull: 50 (Land), 5 (Space)
Cost: 400
Tricorder
Ownership: All
Benefits: Scans things, 4 linked together can detect someone cloaked
Cost: 50
Personal Cloak
Ownership: All
This can cloak a person
Cost: 400
Tachyon Detection Grid
Ownership: All
Benefits: This lets you detect cloaked ships.
Downfalls: This needs 18 ships to work (spread out however you feel) and they cant be fighters/shuttles. Also this only works on the border you put it on, like if it is on the neutral zone, but i come from the deep coe, good luck finding me.
Cost: 4,000

_________________
My computer is an old Windows 2000, dont tell me to upgrade becasue i cant afford it.
User 600 Posts





Posts

: 625


Activity Points

: 5936


Join date

: 2010-03-25





Similar topics
---
Permissions in this forum:
You
cannot
reply to topics in this forum